Globe Pharmaceuticals Ltd.
Sr. Executive/ Executive, PMD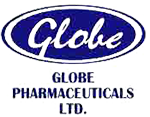 General Info
Published on:

Jul 30, 2020

Deadline:

Aug 06, 2020

Source:

Bdjobs.com

Vacancy:

4
Job Details
Job Nature:

Full-Time

Job Level:

Unspecified

Job Location:

Dhaka (Tejgaon Industrial Area)

Salary:

Negotiable

Other Benefits:

Festival Bonus: 2

Job Description:

Arrange preparation of marketing plans of assigned brands.
Arrange visual and copy of printed promotional materials and ensure availability of the same in CDO before the cut-off date.
Arrange preparations of action plans in compliance with marketing plan.
Arrange launch of new molecule formulation that will offer cutting-edge solution to the problems facing the physicians and surgeons at home and abroad.
Monitor depot-wise stock of allocated SKUs and ensure that stock-out situation is not created.
Arrange to maximize market share from key opinion leaders.
Arrange to conduct clinical meetings, RTMs and scientific seminar in compliance with marketing plan.
Conduct monthly sales conference for field forces.
Impart product training to new recruits and refreshers course for existing field forces.
Share competitors activity with supervisor.

Job Context:

Management of targeted market share of dedicated brand(s) by ensuring targeted Rx share and sales.
Job Requirements
Age Specification:

26 to 33 years

Gender Specification:

Unspecified

Educational Requirements:

B. Pharm / M. Pharm with MBA (Major in Marketing)
Training/Trade Course: Basic Computer Skills

Job Requirements:

MS Office, Advanced Excel (will get preference).
Presentation Skills, Public Speaking, Time Management, Team Player.

Experience Requirements:

1 to 2 year(s)
Apply Procedure
Apply Instructions:

Please mention the position applied for on the top of the envelope. (Any persuasion will be treated as disqualification).

Apply Link:

Apply Online