NIPRO JMI Pharma Ltd.
Executive, Quality Control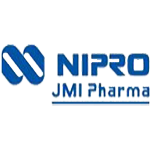 General Info
Published on:

Jul 28, 2020

Deadline:

Aug 06, 2020

Source:

Bdjobs.com

Vacancy:

Unspecified
Job Details
Job Nature:

Full-Time

Job Level:

Unspecified

Job Location:

Cumilla

Salary:

Negotiable

Other Benefits:

Provident fund, Gratuity, Profit Bonus,
Festival Bonus: Yearly (3), Insurance, Leave Encashment,
Accomodation,Mobile Bill, Lunch Facility: Partially Subsidize,
Pick & Drop service, Salary Review : Yearly,Weekly 2 days weekend.

Job Description:

To perform analysis & documentation of raw material, finished product & packaging materials according to written procedure .
To prepare specification of raw material, packaging materials.
To prepare reagent & standardization as per compendia.
Validation of analytical methods, cleaning & qualification of equipment's.
Preparation & standardization of volumetric solution, secondary working standards from reference standard etc.
Calibration of all sophisticated QC equipment's.
Handling of OOS with proper investigation.
Maintain GLP & housekeeping and make corrective measures for any deviation.
Job Requirements
Age Specification:

26 to 30 years

Gender Specification:

Unspecified

Educational Requirements:

M.Sc in Chemistry/ Biochemistry/ Pharmacy/ Applied Chemistry from any recognized university with excellent academic record.

Job Requirements:

The incumbent should be dynamic, well organized & self-driven.
Computer literacy in Microsoft Office applications including e-mail is a must.
Good Communication skill in both English & Bengali.

Experience Requirements:

2 to 3 year(s)
The applicants should have experience in the following area(s): Qulality Control
The applicants should have experience in the following business area(s): Pharmaceuticals
Apply Procedure
Apply Instructions:

Photograph must be enclosed with the resume.

Apply Link:

Apply Online