Sun Pharmaceutical Ltd.
Officer, Quality Control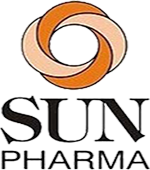 General Info
Published on:

Sep 09, 2020

Deadline:

Sep 18, 2020

Source:

Bdjobs.com

Vacancy:

1
Job Details
Job Nature:

Full-Time

Job Level:

Unspecified

Job Location:

Anywhere in Bangladesh

Salary:

Negotiable

Other Benefits:

Tour allowance, Medical allowance, Profit share, Provident fund, Insurance, Gratuity, Over time allowance
Salary Review: Yearly
Festival Bonus: 2

Job Description:

Sampling and analysis of Raw material and packaging material including documentation.
Analysis of finished product, In process sample & Stability Sample including documentation.
Reagent & inventory management.
Stability sample coordination.
Analysis, Productivity & Sample management. Stability sample reconciliation & monitoring.
Preparation of WRS, TS, VS, indicator and Standardization of VS.
To perform QC Instrument operation & Calibration (HPLC, GC, TOC, UV, FTIR etc.)
Wash water analysis & Chemical analysis of Purified, Raw, ETP and Potable Water.
Preparation of General reagents including documentation.
To ensure proper maintenance of electronic master data.

Job Context:

Full time permanent employment
Job Requirements
Age Specification:

27 to 30 years

Gender Specification:

Unspecified

Educational Requirements:

Master of Pharmacy (M.Pharm), Master of Science (MSc) in Chemistry, Master of Science (MSc) in Applied Chemistry, Master of Science (MSc) in Biochemistry
Skills Required: Computer skill, Documentation, FTIR, GMP, HPLC

Job Requirements:

Excellent communication skill in English & Bengali.

Experience Requirements:

2 to 3 year(s)
The applicants should have experience in the following area(s): Quality control
The applicants should have experience in the following business area(s): Pharmaceuticals
Apply Procedure
Apply Instructions:

Encouraged those who have experience in Pharma Industry. Photograph must be enclosed with the resume. If you apply with hard copy of your CV, please send to below address: Sun Pharmaceutical (Bangladesh) Ltd; Chandana, Joydevpur, Gazipur, Bangladesh.