Social Marketing Company
Service Promotion Officer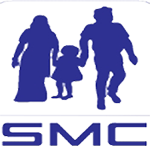 General Info
Published on:

Sep 07, 2020

Deadline:

Sep 22, 2020

Source:

smc-bd.org

Vacancy:

2
Job Details
Job Nature:

Contractual

Job Level:

Unspecified

Job Location:

Dhaka, Work at office

Salary:

Negotiable

Job Description:

Generate demand through strategic development of communication messages and materials of BCC and service packages as well as increase service utilization under SMC Clinic.
Implement promotional activities as per guideline developed by the management.
Prepare monthly & quarterly work plan for field visit and prepare the report accordingly.
Effective coordination, marketing and networking activities for Clinic, Lab & Pharmacy to meet the set results and outcomes.
Undertake frequent field visits to monitor ongoing programs under SMC Clinic and provide regular feedback to the respective department.
Spend 80% time outside of clinic to generate demand for services.
Implement both the annual programmatic and financial projection of the Clinic.
Liaison with different institutions for integrating communication materials and carryout marketing campaign programs of SMC services.
Coordinate with the different stakeholders for executing day to day activities of clinics and health network marketing.

Job Context:

Social Marketing Company, a large well-reputed not-for-profit company, involved in implementing health and family planning programs throughout the country, wishes to recruit the following position. The company seeks talented and aspiring candidates who would join our team and meaningfully contribute to reach the goal of SMC. The incumbents will be recruited initially for two years period, which may be extended upon satisfactory performance.
Job Requirements
Age Specification:

At most 35 years

Gender Specification:

Unspecified

Educational Requirements:

Masters in Marketing or in any relevant discipline from any reputed university.

Job Requirements:

Excellent interpersonal, networking and communication skills.
Excellent market analyzing and demand generation skills.
Should be ready to spend 80% time outside of clinic to generate demand for services.
Sound knowledge on MS office application suite.

Experience Requirements:

At least 3 years experience in a similar position, preferably with any commercial or private clinic or hospital.
Apply Procedure
Apply Instructions:

Women are encouraged to apply. Photograph must be enclosed with the resume.

Apply Link:

Apply Online