Ibn-Sina Pharmaceuticals Ltd.
Sr. Executive/ Asstt. Manager , PD (Lyophilized products)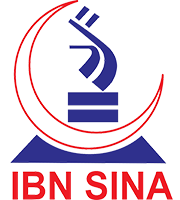 General Info
Published on:

Oct 13, 2020

Deadline:

Oct 21, 2020

Source:

bdjobs.com

Vacancy:

Unspecified
Job Details
Job Nature:

Full-Time

Job Level:

Unspecified

Job Location:

Gazipur

Salary:

Negotiable

Other Benefits:

Mobile bill, Profit share, Provident fund, Gratuity, Tour allowance, Medical allowance, Performance bonus
Lunch Facilities: Full Subsidize
Salary Review: Yearly
Festival Bonus: 2
As per company rules.

Job Description:

To perform cost effective formulation development, Scale up & validation batch manufacturing of Lyophilized & Prefilled syringe products.
Preparation of recipe, DTL sample (for INN products), Annexure & registration documents for submission to drug Administration Authorities.
Preparations of necessary dovuments (e.g. SOP, Product Specification, Process Validation Protocol etc.) for Product Development.
Job Requirements
Age Specification:

At most 35 years

Gender Specification:

Male

Educational Requirements:

M. Pharm from any reputed university.

Job Requirements:

Only males are allowed to apply
5-8 years experience in product development (PD) in any pharma medicine manufacturing company will be given preference.
Good communication skill
Literacy in computer (MS Excel/ Word).

Experience Requirements:
Apply Procedure
Apply Instructions:

To Apply Human Resource Department, The IBN SINA Pharmaceutical Industry Ltd. Tanin Center, 3 Asad Gate, Mirpur Road, Mohammadpur, Dhaka-1207. Only short listed candidates will be called for interview. Photograph must be enclosed with the resume.