General Pharmaceuticals Ltd.
Officer, QC (Microbiologist)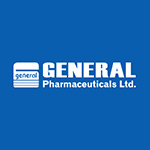 General Info
Published on:

Jan 06, 2021

Deadline:

Feb 01, 2021

Source:

Bdjobs.com

Vacancy:

Unspecified
Job Details
Job Nature:

Full-Time

Job Level:

Unspecified

Job Location:

Gazipur, Work at office

Salary:

Negotiable. We offer competitive remuneration package.

Other Benefits:

Provident fund, Gratuity
Lunch Facilities: Partially Subsidize
Salary Review: Yearly
Festival Bonus: 2
Transport and others benefits as per company policy.

Job Description:

Carryout Microbiological analysis for solid dosages form.
Perform method validation according to Pharmacopeia.
Perform Microbial examination during Cleaning Validation, Process Validation and Re-validation.
Prepare Performance Qualification (PQ) protocol of Water system and HVAC,compressed air and related equipments.
Perform environmental monitoring, water test & trend analysis.
Perform preservative and disinfectant efficacy test.

Job Context:

Currently we are looking for eligible candidates for the position "Officer, QC (Microbiologist) " where the incumbent will be responsible for Microbiological activities of General Pharmaceuticals ltd.
Job Requirements
Age Specification:

25 to 30 years

Gender Specification:

Unspecified

Educational Requirements:

Master of Science (MSc) in Microbiology
M.Sc in Microbiology from any reputed public and private university.

Job Requirements:

Skills Required: Ability to Work Under Pressure, cGMP, Computer literacy, GLP
Both males and females are allowed to apply

Experience Requirements:

1 to 2 year(s)
The applicants should have experience in the following area(s): Microbiologist
Freshers are also encouraged to apply.
Apply Procedure
Apply Instructions:

Photograph must be enclosed with the resume.

Apply Link:

Apply Online