Eon Group of Industries
Officer, Regulatory Affairs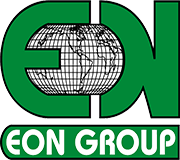 General Info
Published on:

Jan 05, 2021

Deadline:

Feb 04, 2021

Source:

Bdjobs.com

Vacancy:

Unspecified
Job Details
Job Nature:

Full-Time

Job Level:

Unspecified

Job Location:

Dhaka

Salary:

Negotiable

Other Benefits:

Contributory Provident Fund
Gratuity
Health Insurance
Life Insurance
Festival Bonus
Others Benefit as per company policy

Job Description:

Provide all regulatory support for healthcare, Pharmaceutical, EAHPL, Eon Aquaculture which related to DGDA.
Provide all regulatory Support of EFL, Puro Foods, EBSL which is related to BSTI, IF & others.
Provide regulatory support of Purovite (BD) Limited related to BEPZA and others activity.
And Any other task assigned by the Management.
Job Requirements
Age Specification:

25 to 30 years

Gender Specification:

Male

Educational Requirements:

Bachelor of Pharmacy (B.Pharm), Master of Pharmacy (M.Pharm)

Job Requirements:

Only males are allowed to apply
Strong Communication Skill.

Experience Requirements:

1 to 2 year(s)
The applicants should have experience in the following area(s): Pharmaceuticals
Apply Procedure
Apply Instructions:

Photograph must be enclosed with the resume.

Apply Link:

Apply Online