General Pharmaceuticals Ltd.
Sr. Executive, Production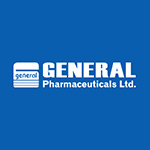 General Info
Published on:

Dec 30, 2020

Deadline:

Jan 28, 2021

Source:

Bdjobs.com

Vacancy:

Unspecified
Job Details
Job Nature:

Full-Time

Job Level:

Unspecified

Job Location:

Gazipur

Salary:

Negotiable. We offer competitive remuneration package.

Other Benefits:

Provident fund, Gratuity
Lunch Facilities: Partially Subsidize
Salary Review: Yearly
Festival Bonus: 2
Transport and others benefits as per company policy.

Job Description:

Manufacture of products as per production schedule.
Fulfill and update of manufacturing records during production.
Supervise intermediate steps during production.
Follow cGMP standard in all stages of production.
Raise raw and packing material requisition according to production plan.
Supervise and monitoring the activities of worker during production with discipline.
Ensures that all standard yield are maintained by production lines.
Ensures the general cleanliness and hygienic conditions of the manufacturing areas.

Job Context:

Currently we are looking for eligible candidates for the position "Sr. Executive/ Sr. Officer Production " where the incumbent will be responsible for production activities of "Oral Solid Dosage forms" of General Pharmaceuticals ltd.
Job Requirements
Age Specification:

25 to 35 years

Gender Specification:

Unspecified

Educational Requirements:

M. Pharm/ M.Sc in (Biochemistry, Applied Chemistry) from any reputed public and private university.
Skills Required: Ability to Work Under Pressure, Computer literacy

Job Requirements:

Both males and females are allowed to apply

Experience Requirements:

At least 5 year(s)
The applicants should have experience in the following area(s): Pharmaceutical Production
Apply Procedure
Apply Instructions:

Photograph must be enclosed with the resume.

Apply Link:

Apply Online