General Pharmaceuticals Ltd.
Sr. Officer/ Officer, Quality Assurance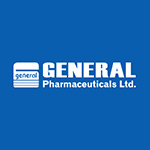 General Info
Published on:

Apr 07, 2021

Deadline:

May 06, 2021

Source:

Bdjobs.com

Vacancy:

Unspecified
Job Details
Job Nature:

Full-Time

Job Location:

Gazipur, Work at office

Salary:

Negotiable. We offer competitive remuneration package.

Job Context:

Currently we are looking for eligible candidates for the position of "Officer/ Sr. Officer " for our QA department where the incumbent will be responsible for Quality Assurance related activities of General Pharmaceuticals ltd.

Job Description:

Handle Corrective and Preventive Action (CAPA), Product Complaint, OOS, OOT, Incident, Investigation (OOAC, OOAL).
Coordinate / Monitor all the CAPA raised from different issues.
Performs risk assessment & documentation based on deviation & change control.
Prepare and review Standard Operating Procedure.
Handling of Correction of Document. Ensure documentation of same for closure.
Handle customer and regulatory audit and their arrangements.
Perform in-process activities during different stage of manufacturing.
Compile batch documents prior to release.
Conduct different validation activities as per validation master plan.

Compensation & Other Benefits:

Mobile bill, Provident fund, Gratuity
Lunch Facilities: Partially Subsidize
Salary Review: Yearly
Festival Bonus: 2
Other benefits as per company policy.
Job Requirements
Age Specification:

25 to 30 years

Educational Requirements:

M. Pharm / M.Sc (Chemistry, Applied Chemistry, Biochemistry) from any reputed Public and Private University.

Experience Requirements:

At most 4 year(s)
The applicants should have experience in the following area(s):
CAPA, QMS, QUALITY ASSURANCE The applicants should have experience in the following business area(s): Pharmaceuticals
Freshers are also encouraged to apply.

Additional Requirements:

Both males and females are allowed to apply
Area of experience: Change control, OOS, Pharma audit and compliance
Ability to Work Under Pressure
Computer literacy
Self motivated
Apply Procedure
Apply Instructions:

Photograph must be enclosed with the resume.

Apply Link:

Apply Online