Sun Pharmaceutical Ltd.
Manager- Production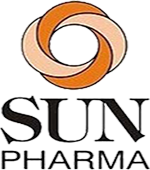 General Info
Published on:

Nov 20, 2021

Deadline:

Nov 30, 2021

Source:

Bdjobs.com

Vacancy:

1
Job Details
Job Nature:

Full-Time

Job Location:

Gazipur. Work at office

Salary:

Negotiable

Job Description:

Preparation and achievement of monthly production as per RFC & Stock by proper utilization of Manpower, Area and Equipment.
Productivity and Yield improvement with reduction of Non-Moving WIP & Change Over Time
To decrease Market/Product Complaint/Critical Incidents
Ensure all Change Control & Deviations as per guideline.
Implementation of events investigation report and audit compliance
To do Qualification of Machine jointly with QA
Maintain close working relationship with all staff of all department & must maintain the working environment and conditions satisfactory for cGMP of Man, Machineries & Facilities.

Compensation & Other Benefits:

Mobile bill, Tour allowance, Medical allowance, Profit share, Provident fund, Insurance, Gratuity, Over time allowance
Lunch Facilities: Partially Subsidize
Salary Review: Yearly
Festival Bonus: 2
LTA (additional bonus)
Job Requirements
Age Specification:

35 to 40 years

Educational Requirements:

Master of Pharmacy (M.Pharm), Bachelor of Pharmacy (B.Pharm)

Experience Requirements:

10 to 12 year(s)
The applicants should have experience in the following area(s): Medicine Manufacturing, Pharmaceutical Production
The applicants should have experience in the following business area(s): Pharmaceuticals

Additional Requirements:

Production Planning Skill
Strong Motivating Skill
Good Communication Skill in English
Strong leadership and team management skill
Working knowledge on SAP would be an advantage.
Apply Procedure
Apply Instructions:

If you think you are the best match for the above-mentioned position, please send your application with updated resume & contact telephone number and a recent passport-size color photograph. Photograph must be enclosed with the resume.

Apply Link:

Apply Online