ACI Limited
Executive, Production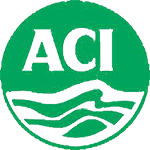 General Info
Published on:

Nov 18, 2021

Deadline:

Nov 28, 2021

Source:

Bdjobs.com

Vacancy:

Unspecified
Job Details
Job Nature:

Full-Time

Job Location:

AHL OSD Plant, Sonargaon, Narayanganj

Salary:

Unspecified

Job Description:

Ensuring Manufacturing, Packaging and Storing of various dosage form of Pharmaceuticals products according to cGMP Guidelines.
Maintaining the appropriate documentation and cGMP compliance as per all international regulations including US FDA.
Supervising day-to-day production activities.
Organizing, implementing the production plan and coordination with planning department.
Preparing and updating SOP's and other relevant documents.
Monitoring cleaning procedure of machines, equipment and environment as per SOPs.
Maintaining Batch Manufacturing Record (BMR) & Batch Packaging Record (BPR).
Following up of product and batch change over procedures, checking in-process Control.
Utilizing efficiently manpower, machinery and materials to improve productivity.
Liaising with Maintenance department for breakdown and preventive maintenance of the machinery and equipment & servicing facilities.
Maintaining and updating relevant documents of the section. This includes completion of process sheets, Instructions, forms, line clearance, and cleaned tag, and checklist and log books.
Maintaining all the quality documents such as Change control management, deviation management etc.
Ensuring the HSE(Health Safety and Environment) as per guideline for the respective area.

Compensation & Other Benefits:

Professional working environment.
Competitive compensation package.
Performance based career path.
Job Requirements
Age Specification:

22 to 30 years

Educational Requirements:

Master of Pharmacy (M.Pharm), Bachelor of Pharmacy (B.Pharm)

Experience Requirements:

1 to 2 year(s)
The applicants should have experience in the following area(s): Pharmaceuticals
Freshers are also encouraged to apply.
Apply Procedure
Apply Instructions:

Photograph must be enclosed with the resume.

Apply Link:

Apply Online