Rheumatic heart disease is the most commonly acquired heart disease in people under age 25.
17 Nov, 2020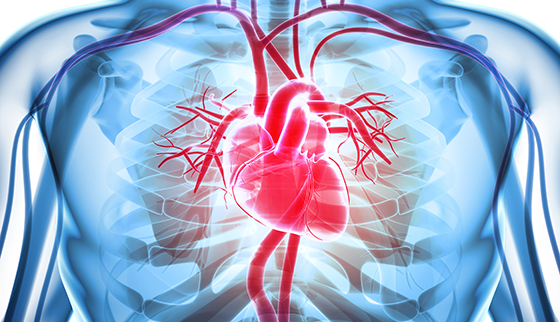 Key facts
Rheumatic heart disease is the most commonly acquired heart disease in people under age 25.
Rheumatic heart disease and claims over 291,000 lives each year - the large majority in low- or middle-income countries.
The disease results from damage to heart valves caused by one or several episodes of rheumatic fever, an autoimmune inflammatory reaction to throat infection with group A streptococci (streptococcal pharyngitis or strep throat). It most commonly occurs in childhood, and can lead to death or life-long disability.
Rheumatic heart disease can be prevented by preventing streptococcal infections, or treating them with antibiotics when they do occur.

What is rheumatic heart disease?
Rheumatic heart disease starts as a sore throat from a bacterium called Streptococcus pyogenes (group A streptococcus) which can pass easily from person to person in the same way as other upper respiratory tract infections. Strep infections are most common in childhood. In some people, repeated strep infections cause the immune system to react against the tissues of the body including inflaming and scarring the heart valves. This is what is referred to as rheumatic fever. Rheumatic heart disease results then from the inflammation and scarring of heart valves caused by rheumatic fever.
Who is at risk?
Rheumatic fever mostly affects children and adolescents in low- and middle-income countries, especially where poverty is widespread and access to health services is limited. People who live in overcrowded and poor conditions are at greatest risk of developing the disease. Where rheumatic fever and rheumatic heart disease are endemic, rheumatic heart disease is the principal heart disease seen in pregnant women, causing significant maternal and perinatal morbidity and mortality. Pregnant women with rheumatic heart disease are at risk of adverse outcomes, including heart arrythmias and heart failure due to increased blood volume putting more pressure on the heart valves. It is not uncommon for women to be unaware that they have rheumatic heart disease until pregnancy. Despite it being eradicated in many parts of the world, the disease remains prevalent in sub-Saharan Africa, the Middle East, Central and South Asia, the South Pacific, and among immigrants and older adults in high-income countries, especially in indigenous peoples.

What are the signs and symptoms?
Rheumatic fever symptoms can include:
fever
painful joints especially knees ankles, elbows and wrists
pain that moves between different joints
fatigue
jerky uncontrollable body movements called 'chorea'
painless nodules under the skin near joints and/or a rash consisting of pink rings with a clear centre (both rare)
heart murmur
Symptoms of heart valve damage that is associated with rheumatic heart disease may include:
chest pain or discomfort
shortness of breath
swelling of the stomach, hands or feet
fatigue
rapid or irregular heart beat

How is rheumatic heart disease treated?
There is no cure for rheumatic heart disease and the damage to the heart valves are permanent. Patients with severe rheumatic heart disease will often require surgery to replace or repair the damages valve or valves. Depending on the severity of disease, medication may also be needed to treat symptoms of heart failure or heart rhythm abnormalities. Medications which thin the blood to reduce the risk of blood clots may also be needed. In the case of serious disease surgery may be required to repair or replace the heart valves. This is often not available in low-income settings, or when it is available the costs may be too high if not covered as part of national health plans, putting families under increased financial strain.
Rheumatic heart disease is preventable.
Since rheumatic heart disease results from rheumatic fever, an important strategy is to prevent rheumatic fever from occurring. Treatment of strep throat with appropriate antibiotics will prevent rheumatic fever. Once a patient has been identified as having had rheumatic fever, it is important to prevent additional streptococcal infections as this could cause a further episode of rheumatic fever and additional damage to the heart valves. The strategy to prevent additional streptococcal infection is to treat the patient with antibiotics over a long period of time. The antibiotic treatment that is most effective in preventing further infection is benzathine penicillin G, which is given by intramuscular injection every 3-4 weeks over many years. For countries where rheumatic heart disease is endemic, the main strategies for prevention, control and elimination include: improving standards of living; expanding access to appropriate care; ensuring a consistent supply of quality-assured antibiotics for primary and secondary prevention; and planning, developing and implementing feasible programmes for prevention and control of rheumatic heart disease, supported by adequate monitoring and surveillance, as an integrated component of national health systems responses.
Source: who.int