Improper diet, medical illiteracy fuels sale of pharmaceutical products
01 May, 2018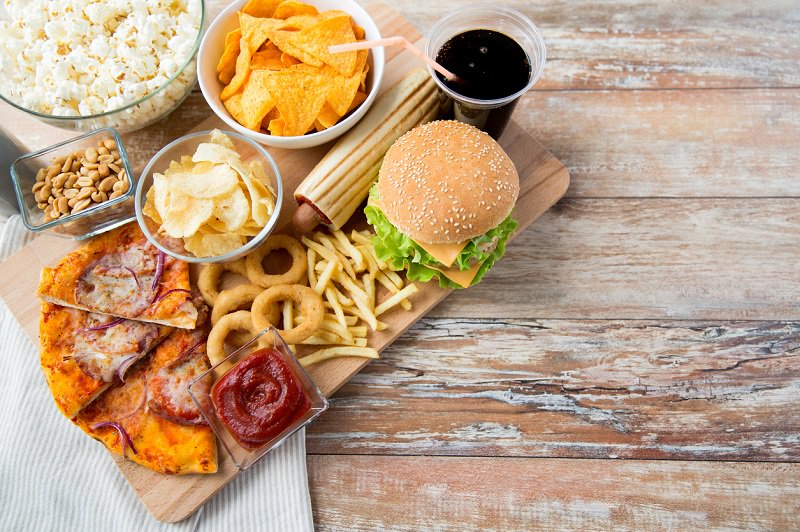 The value of pharmaceutical products sold in Bangladesh is expected to double over a five-year period due to improper food habits and medical illiteracy among patients, health experts have warned.

According to the Bangladesh Investment Guide 2018 made by local financial service institution LankaBangla, the pharmaceuticals sector is on course to reach $4.75 billion, or Tk390 billion, by 2022.

As of June 2017, annual sales were at $2.28 billion, or Tk187.56 billion.

The guide said over 50% of the total revenue is currently generated from the sales of gastronomical drugs.

The other top-selling drugs were from the anti-ulcerant category, the antibiotic molecule category (2 medicines), anti-pyretic molecule category (2 medicines), one from among anti-allergens, and one from the sedative molecule category.

More than providing statistics, this makes an alarming comment on the state of the country's population-wide health.

Physicians said that the trend of sales showed that the eating habits of the country are deteriorating, consequently leading to health complications requiring expensive medication.

As a result, most of the patients were approaching pharmacies directly in search of cheaper alternatives, rather than going to medical professionals.

"Despite tremendous effort from the government and NGOs, a huge portion of the poorer section of society does not know where to go for primary treatment," Associate Professor AFM Saidur Rahman of Bangladesh Medical College Hospital said.

"As they feel better faster by taking medicine, they avoid going for proper treatment. The medicine here is also very expensive."


Balanced diet benefits:
Professor Rahman said that although most Bangladeshi families have increased their expenditure on food in recent times, patients still have improper food habits.

"If people could ensure a balanced diet, that would be more beneficial to us in building a healthier nation, rather than depending on medicine," he said.

According to tradingeconomics.com, the cost of food in Bangladesh increased by 7.13% in December 2017 compared to the previous year. Food Inflation in Bangladesh averaged 6.70% from 2013 until 2017, reaching an all-time high of 9.09% in May 2014 and a record low of 3.77% in February 2016.

The Preliminary Report on the Household Income and Expenditure Survey 2016 by the Bangladesh Bureau of Statistics said the highest portion of household expenditure has been on food and beverages (47.69%).

However, the survey said the expenditure has reduced compared to 2010. Furthermore, the list of food items purchased shows that consumers were selecting food items based on price.

The survey said that consumption of food items such as wheat, potato, vegetables, mutton, milk, fruits, and sugar had reduced, whereas items like edible oil, onion, beef, chicken, eggs and fish had increased.

President of the National Heart Foundation of Bangladesh Professor Brig (rtd) Abdul Malik told the Dhaka Tribune that the faulty food habits of the people would bring more expensive, complex diseases.

"Most of these Non Communicable Diseases (NCDs) could be prevented if people changed their food habits and started exercising, without resorting to taking medicines for minor reasons," he said.

The Household Survey 2016 said 20.54% of the population suffered from gastric ulcers, making it the most prevalent disease, followed by rheumatic fever which afflicts 13.15%, and asthma which afflicts 10.62%.

Dr Saidur Rahman said that taking medicine for these conditions for too long without consulting doctors may cause health complications, and could even lead to cancer.

"To ensure the proper sale of drugs and to avoid further problems, the directorate general of Drug Administration (DGDA) must perform the necessary duties and set up a procedure so that no medicine can be sold without a prescription," he added.


Prescription problems:
According to the investment guide, pharmacists and drug store attendants often suggest unnecessary medicine for common ailments due to the lax enforcement of drug control laws.

Industry insiders attribute some 20% of sales to over-the-counter drug products. The actual percentage including sales without prescriptions is likely to be closer to 30%.

Professor ABM Faroque of the Department of Pharmaceutical Technology at Dhaka University said that these medicines are available at drug stores without prescription, and so people are able to buy them easily, increasing market demand.

"Following the market demand the companies are also taking different marketing strategies to promote these drugs," he added.

Directorate General of Drug Administration (DGDA) Superintendent ATM Golam Kibria Khan said to keep the situation under control and under proper surveillance, the guideline for model pharmacy was approved in 2017.

According to DGDA, 119,217 drug stores are registered pharmacies, with more than 12,000 in Dhaka alone. There are around 30,000 more drug stores around the country which are running illegally, according to the DGDA.


DGDA to adopt tougher stance:
The DGDA began the distribution of placards to drug stores in recent months, attempting to raise awareness about the sale of antibiotics without prescriptions.

Several pharmacies in Dhanmondi said they received the placards last week. Mohammad Rasel, an attendant at Lazz Pharma, told the Dhaka Tribune that they had been instructed by the authorities not to sell any antibiotics without proper prescriptions.

DGDA Director Ruhul Amin said the initiative to distribute the placards was launched after surveillance of pharmacies revealed that neither attendants nor buyers were aware of the purpose of prescriptions.

He added that while the focus was on antibiotics, the placards would also help to raise awareness about the necessity of prescriptions for other drugs.


Source: dhakatribune.com