MedRx Life Science Ltd
Brand Executive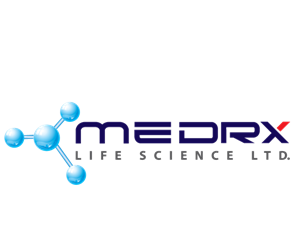 General Info
Published on:

Jan 30, 2019

Deadline:

Feb 28, 2019

Source:

Bdjobs.com

Vacancy:

Unspecified
Job Details
Job Nature:

Full-Time

Job Level:

Unspecified

Job Location:

Dhaka (Mirpur)

Salary:

Negotiable

Other Benefits:

Long term benefits like PF, Gratuity, and other benefits will be offered to the finally selected candidate according to company policies.
Other benefits : Foreign Tour and Training.

Job Description:

Develop marketing plan and strategies for assigned products
Develop loyal prescribers for assigned products
Generate new ideas for developing promotional materials for assigned products
Provide training to the Field Forces and support for implementing marketing plans
Frequent doctor visit to develop relationship and exchange scientific information
Monitor prescriptions and sales of assigned products
Conduct promotional campaigns and clinical meetings throughout the country
Undertake all activities regarding new product launching
Formulate annual budget for assigned products
Job Requirements
Age Specification:

25 to 35 years

Gender Specification:

Unspecified

Educational Requirements:

B. Pharm/ M. Pharm from any reputed university with good academic result
MBA (Marketing) will get preference.

Job Requirements:

Good command in Microsoft Office applications, especially Microsoft Excel and Power Point.
Knowledge on Adobe Photoshop and Illustrator will be an added advantage.
Must visit Prescribers/Customers all over the country.
Should have strong interpersonal communication skill and ability to work under pressure;
Should be self-motivated, sincere and honest in his work.
Should work as a team player.

Experience Requirements:

1 to 3 year(s)
Freshers are also encouraged to apply.
Apply Procedure
Apply Instructions:

If you think you are the right person, we are looking for, please apply online. Photograph must be enclosed with the resume.

Apply Link:

Apply Online