Radiant Pharmaceuticals Ltd.
Medical Information Officer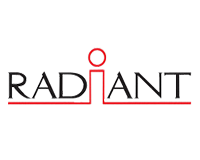 General Info
Published on:

Apr 10, 2019

Deadline:

Apr 21, 2019

Source:

Bdjobs.com

Vacancy:

Unspecified
Job Details
Job Nature:

Full-Time

Job Level:

Unspecified

Job Location:

Anywhere in Bangladesh

Salary:

We offer competitive remuneration package along with Festival Bonuses, Quarterly Incentives, Leave Fare Assistance and other fringe benefits.

Job Description:

The Specialty Products Division being at its developing phase, we are looking forward to recruiting a number of eligible young candidates to expand the team to take Radiant at a commendable height in this sector. The interested candidates should have the competence of promoting the products to the health professionals, willing to work as MIO (Medical Information Officer) and be prepared to be based at any place within Bangladesh. The incumbents will be responsible for the promotion of specialized pharmaceutical products to the medical profession in Bangladesh.
Job Requirements
Age Specification:

At most 30 years

Gender Specification:

Unspecified

Educational Requirements:

B. Pharm/M. Pharm, Master's in Biochemistry, Biotechnology, Zoology or Botany.

Job Requirements:

Good communication skills in both Bangla & English.

Experience Requirements:
Apply Procedure
Apply Instructions:

If you are interested and your credentials meet the requirements of the above position, kindly send your resume along with a cover letter to the following address, by 21st April 2019. Please inscribe the position "Medical Information Officer" on the top of the envelope.

Radiant Pharmaceuticals Limited
22/1 Dhanmondi, Road 2, Dhaka-1205